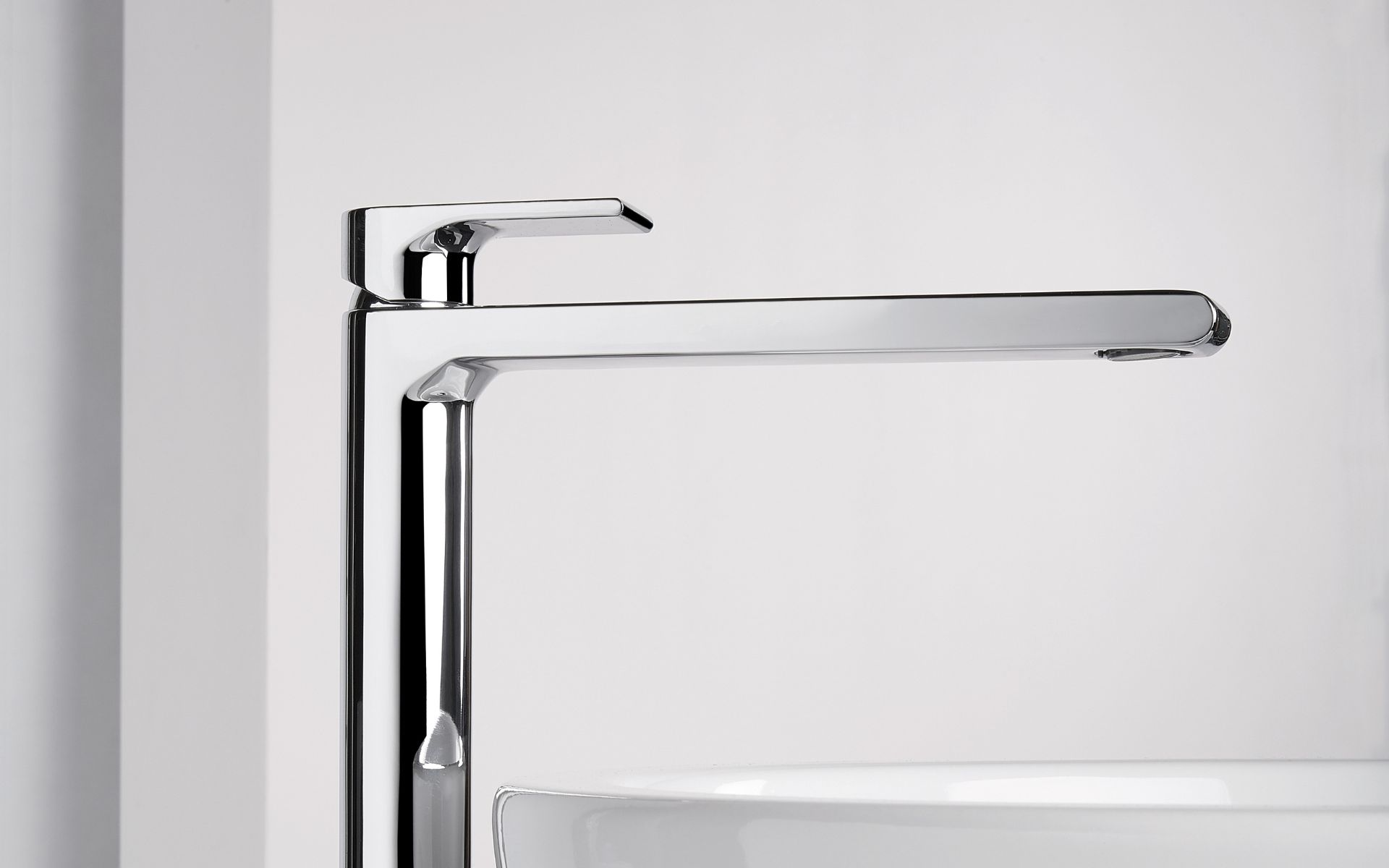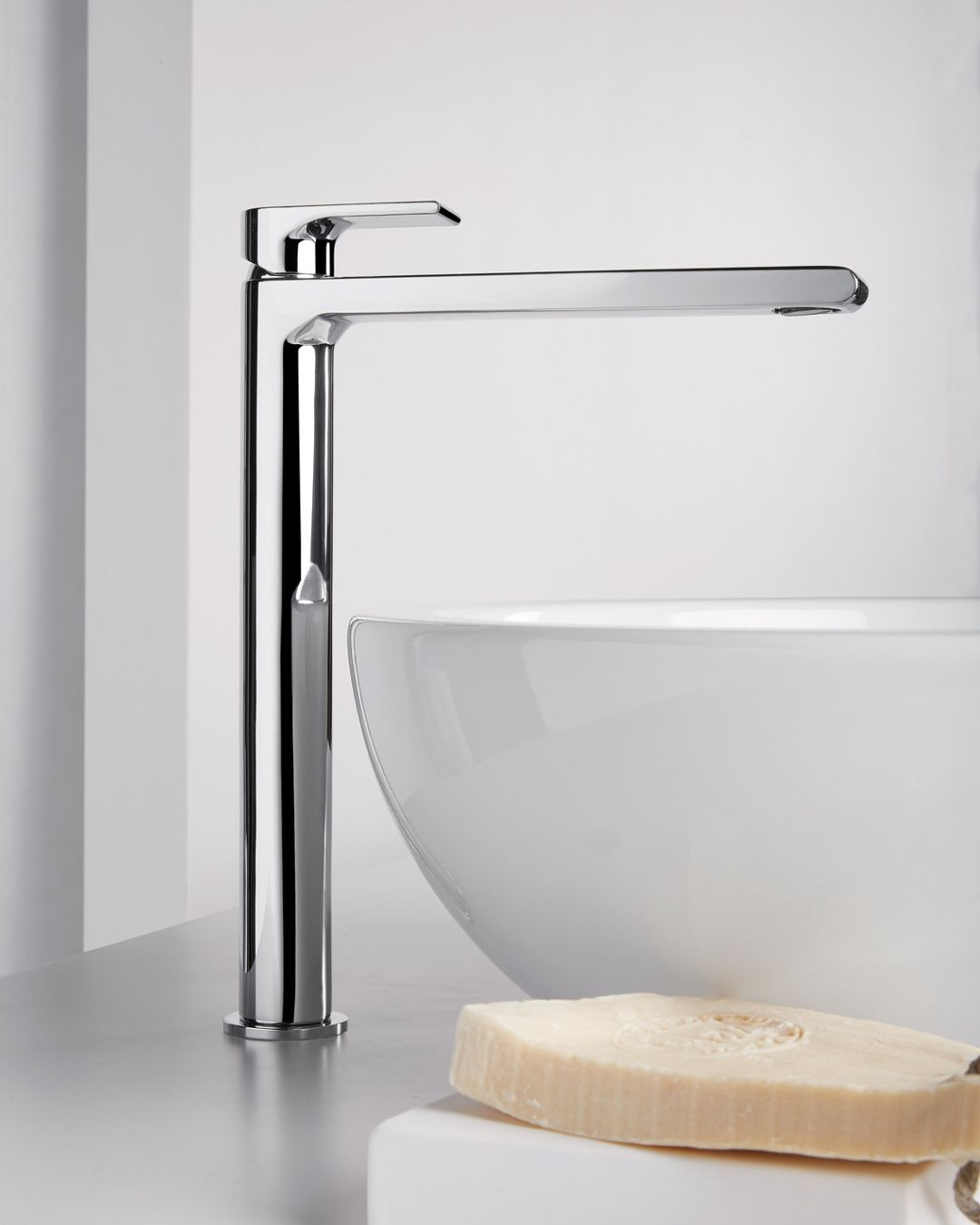 The new Bugnatese Catalogue 01.20 could not fail to include one of the most popular series from the previous price list, which has quickly become the most versatile and used in modern bathrooms environments thanks to the different treatments available and its minimalist nature.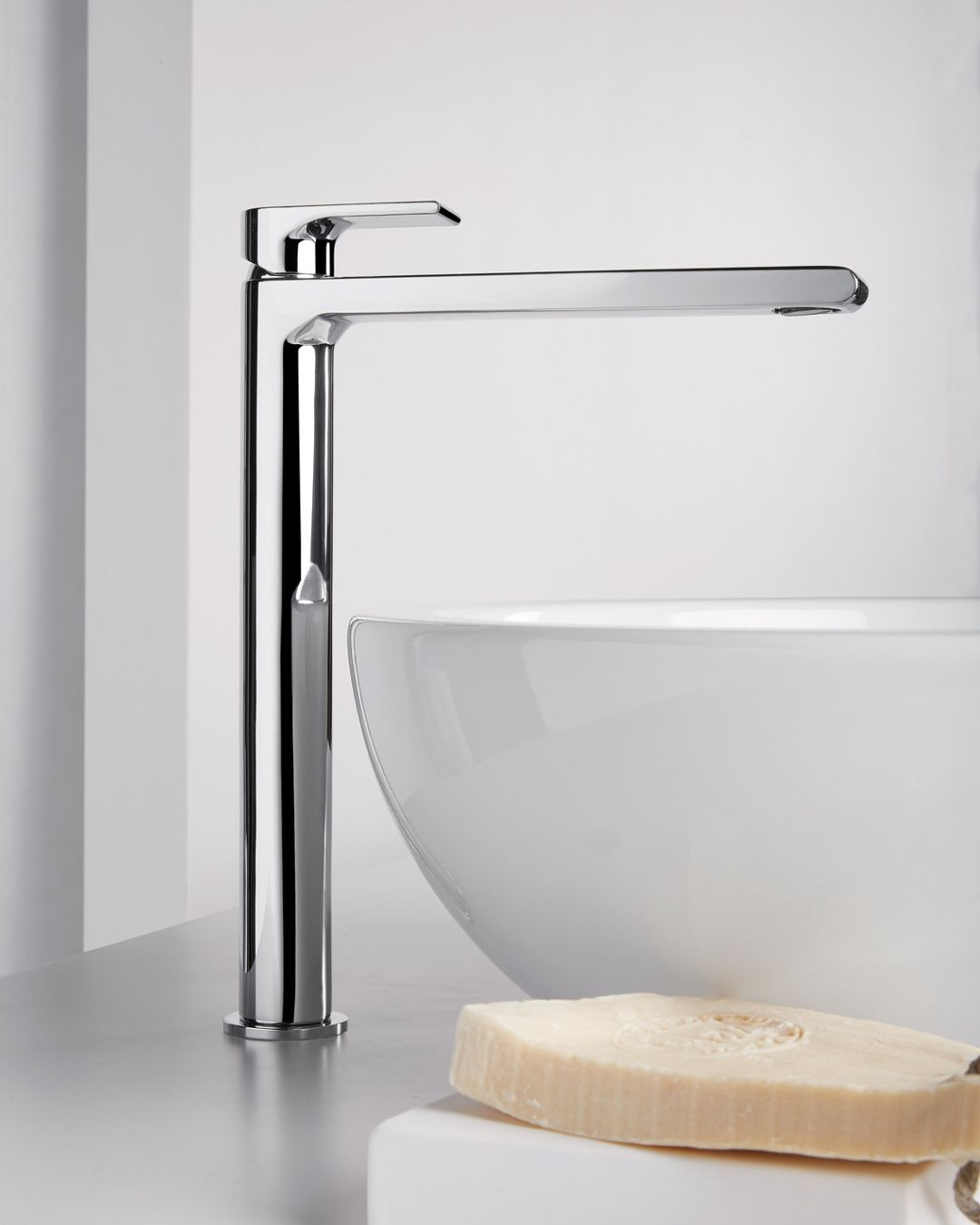 Simple but innovative
Simple is back in the new price list, but does so with some interesting new features both in the product compartment and in the available finishes. In addition to the single-plate model for the wall-mounted washbasin, a separate-plate model is now available, both in the short (15.5cm) and long (21cm) spout versions.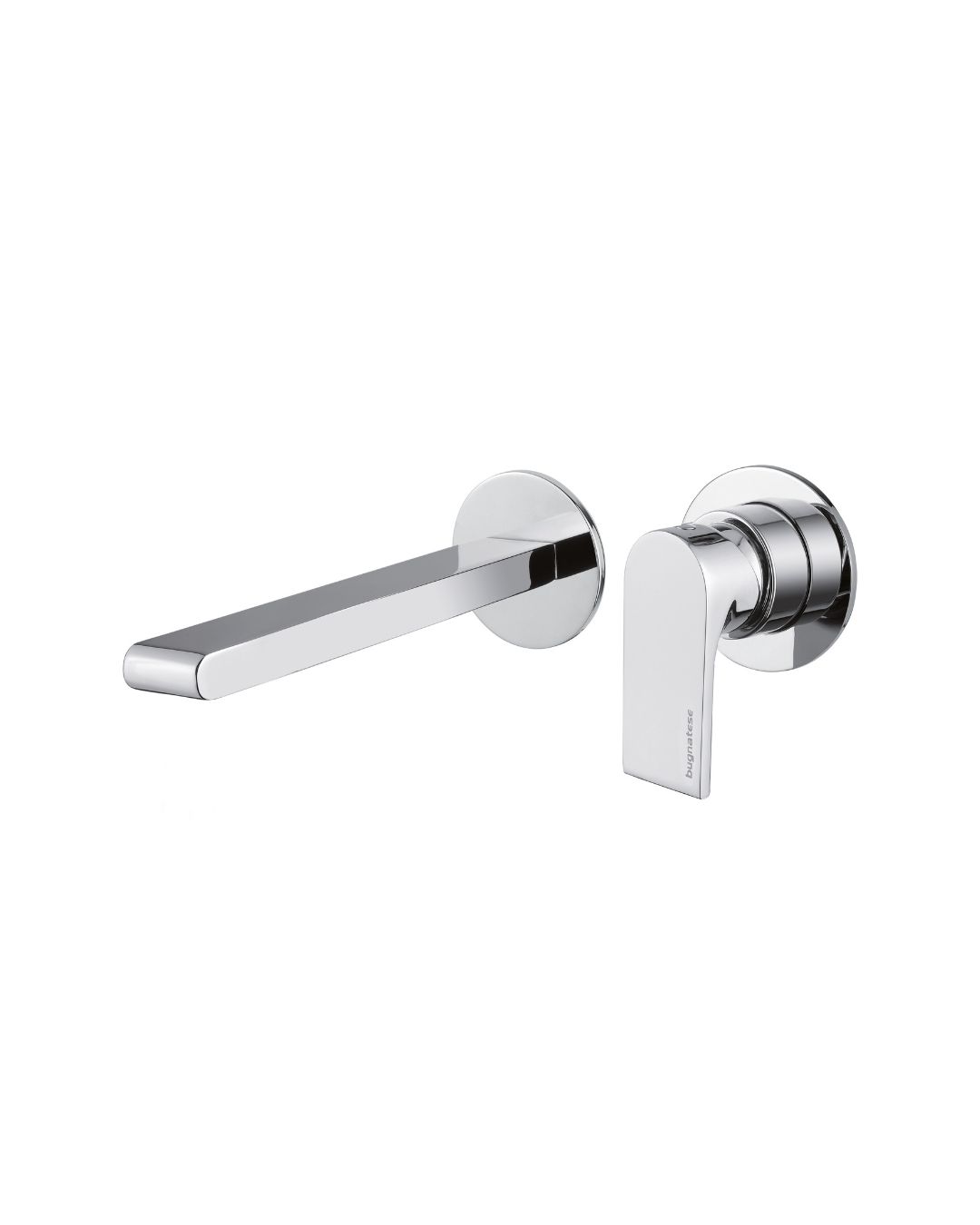 Wall single-lever sink 6643
Wall mixer with spout 6645
Simple is also the only series in Catalogue 01.20 to present an exclusive product; the floor-standing washbasin art. 6668. Elegant, refined and light, the new Simple washbasin becomes the absolute star of the bathroom, transforming itself into a free-standing work of art to be admired!
Floor mounted single hole basin mixer 6668
In the treatments, Simple sees the introduction of a very trendy finish; Graphite. A modern colour that blends perfectly with natural claddings such as stone or wood, creating atmospheres of great class.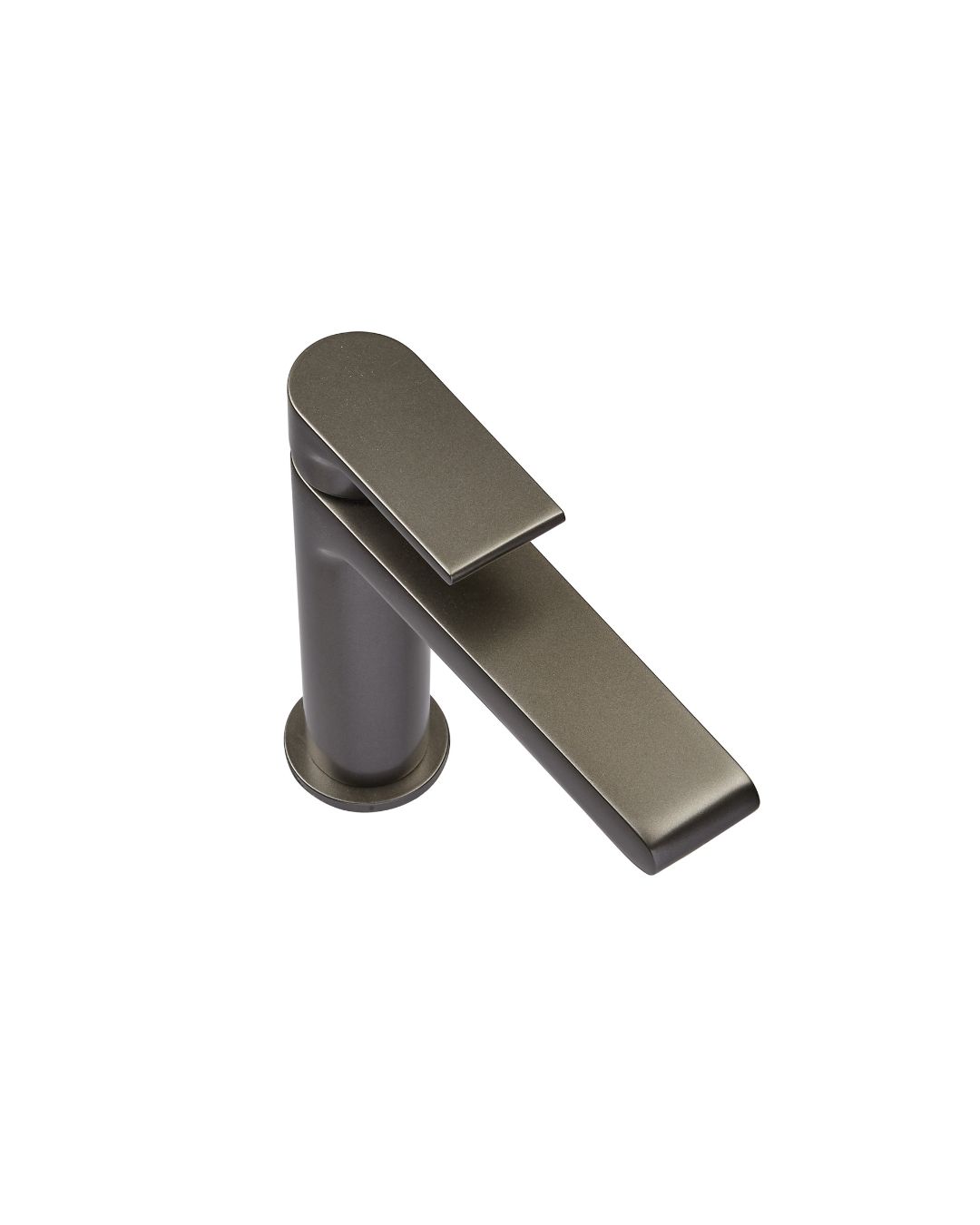 Simple 6613 sink in Graphite finish