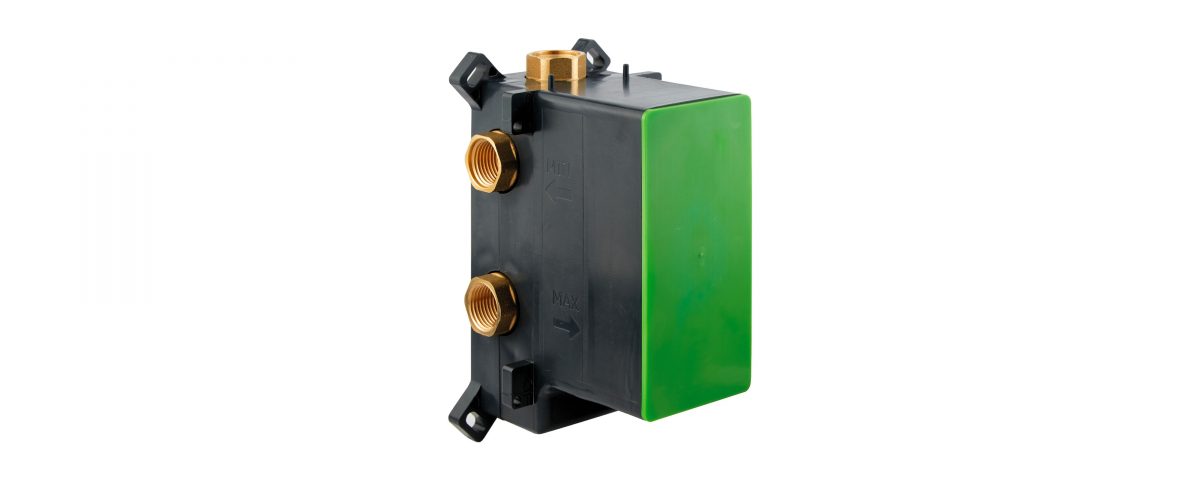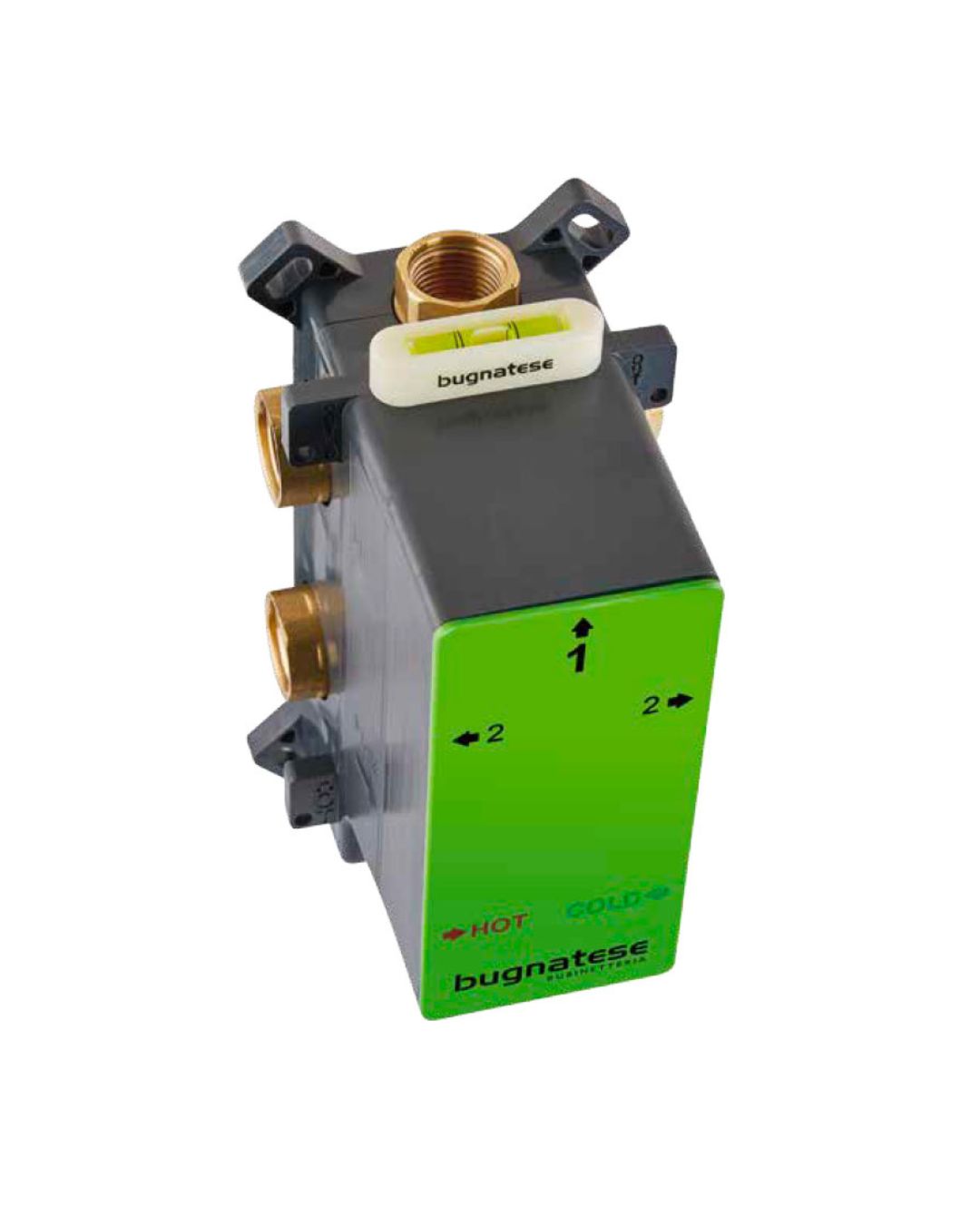 Bugnatese SlyBox (Item 19898) is a new and revolutionary system introduced with Rubinetteria Bugnatese Catalog 01.20.

A universal raw built-in body for built-in shower with 2 ways diverter, designed to adapt to the different series and all finishes of the Bugnatese production.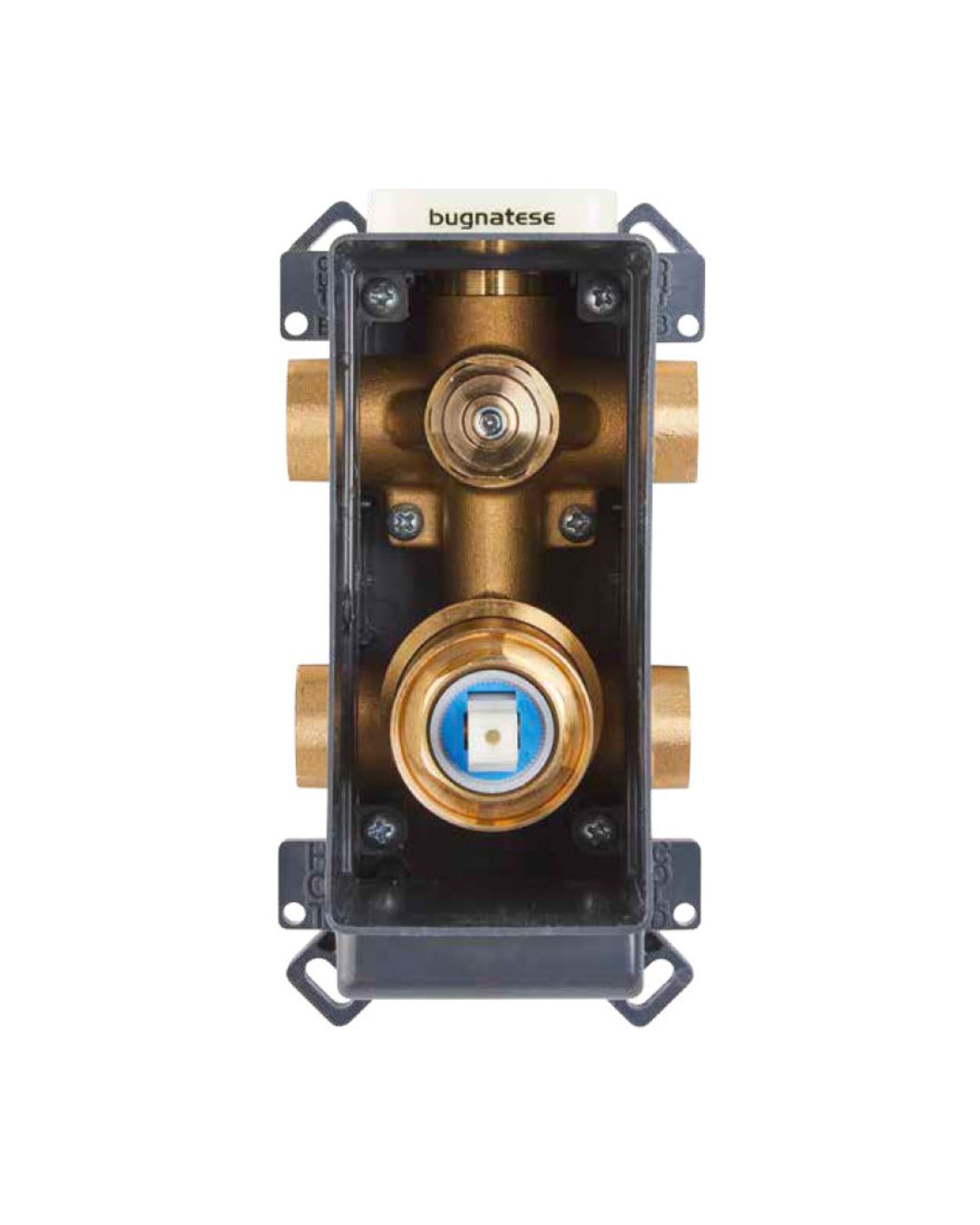 With SlyBox it is no longer necessary to choose the finish right away and order the piece specifically. At first, you purchase only the built-in part and immediately begin installation without compromise, with full freedom to choose the final range and the finish that will "cover" the tap.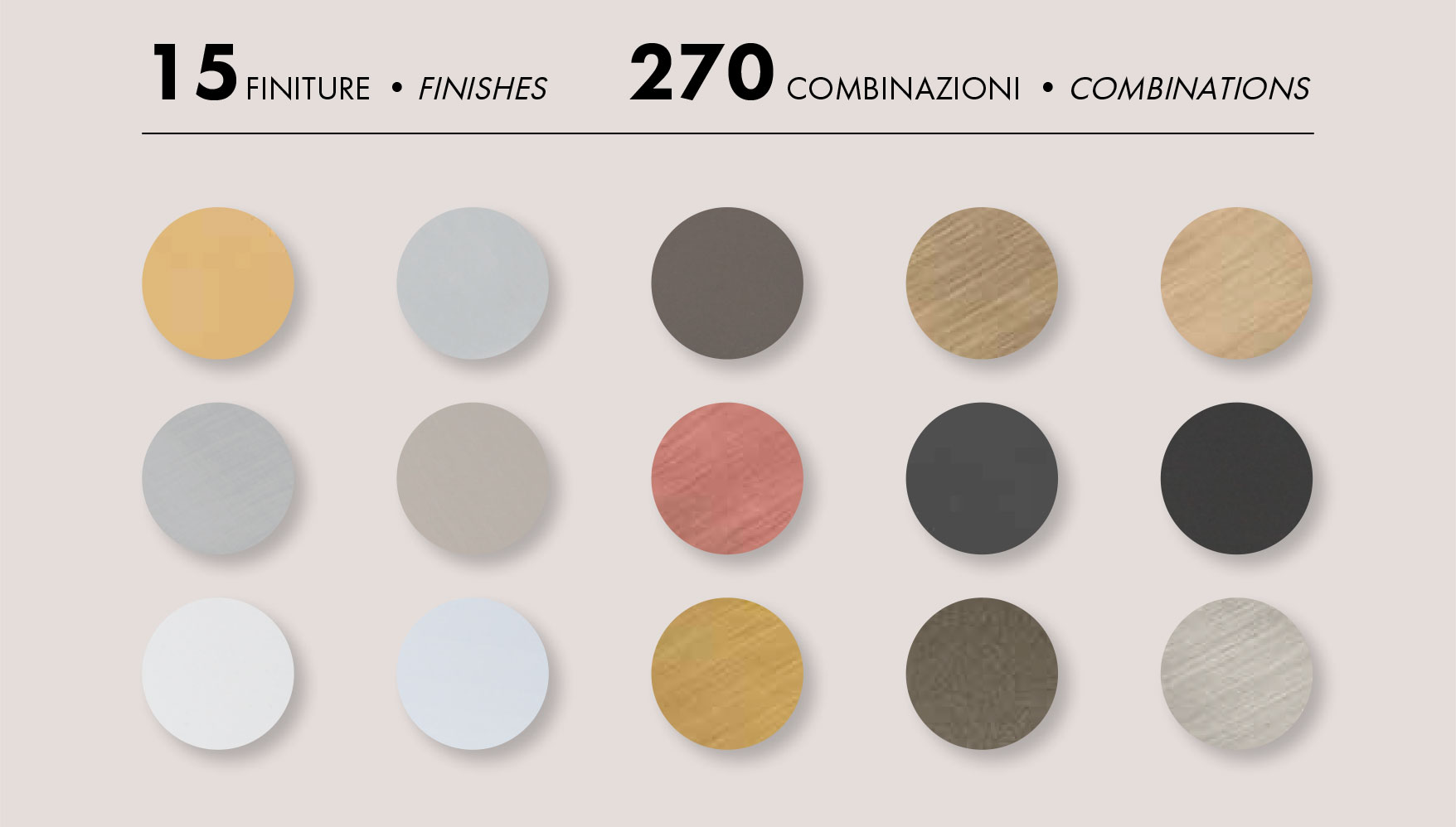 Compared to other solutions on the market, SlyBox allows you to immediately test the hydraulic system and proceed safely. Installation is simple and immediate on both masonry and plasterboard walls, thanks to the plastic box that covers the body, complete with 8 supports and a small level supplied on the top.
19898 – BOX FOR BUILT-IN MIXER WITH AUTOMATIC DIVERTER
Download HERE the digital brochure – complete installation guide and technical details
DISCOVER ALL UNIVERSAL BUILT-IN PARTS OF THE COVER SYSTEM
With Catalog 01.20 of Rubinetteria Bugnatese, each type of built-in single-lever faucet has a universal raw body, which can be purchased separately and can be combined with different finishes and ranges.
Whether it's a wall-mounted basin with a single plate or separate plates, a wall-mounted bidet or a simple built-in shower, you can immediately buy the raw part and cover it in complete freedom with the series you prefer, in the color you want.
19902 – BOX FOR BUILT-IN WALL MIXER
19891 – BUILT-IN SHOWER
19893 – BUILT-IN PART FOR BUILT-IN MIXER WITH 3 WAYS DIVERTER
19894 – BUILT-IN PART FOR BUILT-IN MIXER WITH 4 WAYS DIVERTER